Enjoy the nurturing glow of beeswax candles
Create the cozy ambiance you crave with the radiance and sweet natural aroma of Honey Candles. Crafted with care to illuminate your most precious moments.
Honey Candles - Light with Intention
Winter Favourites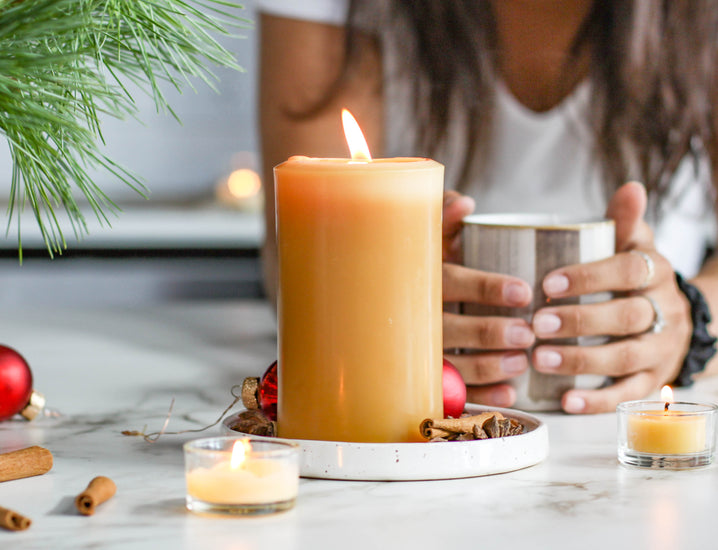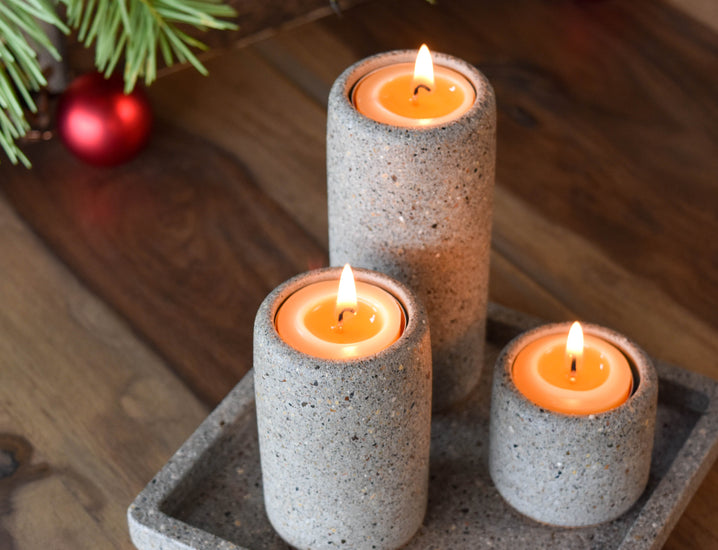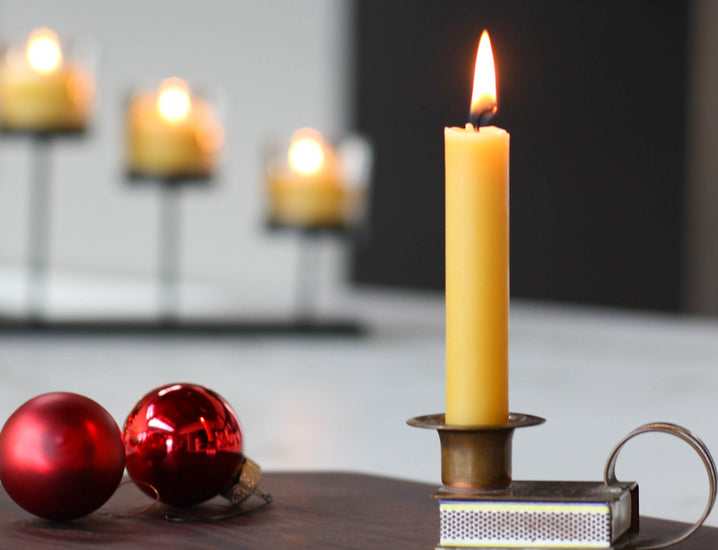 100% Beeswax
Made in Canada
Natural Materials
Hand Crafted
Meet Honey Candles
Beautiful Handmade Beeswax Candles You Will Love
Elegant candles that are carefully designed to perform consistently, burn brightly and fill your moments with pure joy! Our customers choose beeswax candles for their timeless style, captivating glow, sweet honey smell, and because they are a truly sustainable natural product.
The harvesting of beeswax does not require dedicated land use and it supports beekeepers and
pollinator populations. Beeswax requires no hydrogenation or chemical processing and is inherently long and clean burning. And with no additives or artificial fragrances, beeswax is an excellent candle alternative to those concerned about allergens and toxins in their homes.
100% Pure, Natural Beeswax

At Honey Candles we choose only the cleanest cappings wax sourced from family run apiaries
in Western Canada and we do not mix, blend or cut or our wax with other waxes.

Our wick is made of natural fibers and is specifically chosen and tested to ensure your candles performs predictably.

Find your moment of peace and calm. Breathe deeply, savor the natural honey aroma and lose yourself in the captivating flame of a beeswax candle. Experience. Pure. Elegance.

Wide Variety Of Styles

From exquisite tall table candles for your next dinner party to adorable natural beeswax cake candles for your child's birthday party, Honey Candles add the finishing touch to your next gathering.

Use small beeswax tea light and votive candles to sprinkle touches of warmth in all the corners
of your home and create stunning natural focal points with iconic beeswax pillars. The naturista on your holiday shopping list will love our delightful candles or simply give the classics and spread the light of beeswax.

Light with Intention

"Light with intention" embodies our brands philosophy, both in the way our candles are made and also how we hope they are enjoyed.
It begins at the root of our business practices and manufacturing techniques. We strive to make intentional decisions weighing environmental impacts and social benefits alongside the bottom line.

Whether it's a cozy evening in, a meditation session, or a celebration, our hope is that when you light one of our candles you are reminded to savor the sweet moments in life.